Project Scoping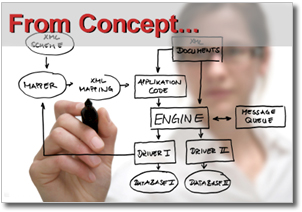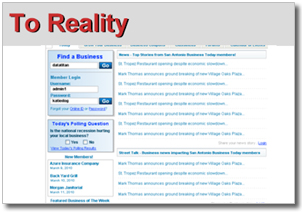 For complete project success, IPI offers comprehensive scoping services for projects of all sizes. We've been providing programming services for 20 years and we take or experience and apply them with your goals in mind.

Whether you need a small database system or complex web application, IPI has the resources, in-depth programming expertise and the project management experience to deliver the right solution for your business.

At IPI, we first meet with the stakeholders to learn the key objectives associated with the project. We examine the current solution you are using and analyze the best path for growth. We then meet with the users of your system, determine disparity, pros and cons of the current system and determine what options will best serve your company moving forward. We then go about learning each nuance of your business, what makes your business tick and how to make it more productive and profitable.

Working together, we then craft the business requirements for the new system. We then determine whether to create a scope document or a working prototype. For projects selecting the scope document approach, the business requirements, programming requirements and style guide are assembled and include actual screen shots of the end product. This includes each screen of the application, navigation charts, persistent navigation and reporting. When the scope document is complete, you will have a complete working set of specifications that can be handed off to your development team, sent out as an RFQ or contracted with IPI for programming.


Benefits of this approach significantly lower project management time and programming interaction and further ensure the application will be exactly what you want. The second approach is to create a working prototype. Developing a working prototype involves the same steps as the scoping approach, with the one added component of building a working prototype. When complete, users and stakeholders can actually interface with the new system, make changes to the navigational flow, perform scenario testing and validate each business requirement is being fulfilled...and all before a single line of programming has been written.

Benefits of scoping and prototyping include:

1) Reduced programming, labor and project management time.
2) Stakeholders and users can view the system before construction begins.
3) Streamlined development time.
4) Significant reduction in requirement changes and scope creep.
5) A sharp rise in the probability of project completion and deployment.